3 months ago
#43 – Keith Barry - How to hack your brain and achieve anything you want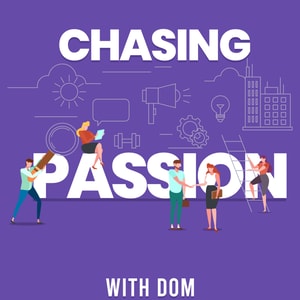 Keith Barry is a world-renowned mentalist, magician and subconscious mind specialist. He has appeared on the Ellen DeGeneres Show, Jimmy Kimmel Live and 'Conan. His TED talk has over 10 million views. His powerful skills have been demonstrated in over forty international TV shows his latest one being 'The Keith Barry Experience'. In this episode, we discuss mind coaching, virtual seminars, what hypnosis really is, the importance of finding your passion and much more...
Find out more about Keith on his website keithbarry.com where you can access his FREE e-book where you can learn how to hypnotize yourself and access your subconscious mind and change your life. Register your interest for the e-book here: keithbarry.com/peak-performance
You can follow Keith Barry @KeithBarry on Instagram, Twitter, LinkedIn, Facebook, YouTube, TikTok.
---
If your enjoying the podcast, would you consider leaving a short review on Apple Podcasts / iTunes. This will really help the podcast grow and convince hard to get guests.
For show notes past episodes, please visit chasingpassionpodcast.com
Follow Dom @domsniezka on:
Instagram: instagram.com/domsniezka Twitter: twitter.com/domsniezka Facebook: facebook.com/domsniezka