9 days ago
#55 – Brandon DesJarlais - Longboarding, Serendipity and Doing What You Love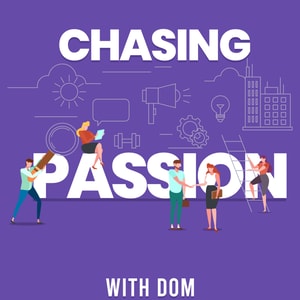 "Finding something that you put all your time into and that you want to put all your time into"
Brandon is a professional longboard skater, content creator and marketing professional from Oregon. Sponsored by several brands, he spends his time travelling around the world longboarding and teaching others. In 2017 he served as Vin Diesel's stunt double for the skateboarding scenes in the film xxx: The Return of Xander Cage.
Connect with Brandon DesJarlais (@desgnarlais) on Instagram, TikTok, YouTube
Find out more on:brandondesjarlais.com
Thank you for checking out the podcast, enjoy!
Timestamps: 2.20 | What got him interested in Long-boarding 4.50 | Loving the process 6.15 | What keeps Brandon motivated 8.52 | Serendipity and creating your own luck 10.45 | Role models 12.31 | Having values, being a good person 14.40 | Social media 20.31 | What a typical day look's like 21.43 | Projects Brandon is working on 29.15 | Vision for the future 32.30 | Picking projects where you can't fail 36.38 | Sponsorship misconceptions 39.44 | 3 things to focus on to succeed in longboarding 47.30 | Advice to a younger self 51.15 | The 80/20 rule 56.30 | Rapid fire questions
---
If your enjoying the podcast, would you consider leaving a short review on Apple Podcasts / iTunes. This will really help the podcast grow and convince hard to get guests.
For show notes past episodes, please visit chasingpassionpodcast.com
Follow Dom @domsniezka on:
Instagram: instagram.com/domsniezka Twitter: twitter.com/domsniezka Facebook: facebook.com/domsniezka