2 months ago
#48 – Shane Ryan - Olympic Swimmer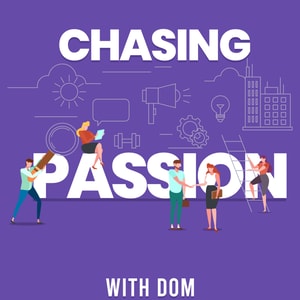 Shane Ryan is an American born swimmer who competes internationally for Ireland.
He competed in the 2016 Olympics where he swam in the 100-meter backstroke. In 2018 he made history by becoming Ireland's first medalist in the World Championships where he got a Bronze in the 50-meter backstroke. He also won a Bronze in the 2018 & 2019 European championships where he competed in the 50-meter backstroke.
In this episode, we talk about his training routine, nutrition, mindset, visualisation, COVID-19 challenges and much much more.
Connect with Shane on Instagram @shaneryanoly
---
If your enjoying the podcast, would you consider leaving a short review on Apple Podcasts / iTunes. This will really help the podcast grow and convince hard to get guests.
For show notes past episodes, please visit chasingpassionpodcast.com
Follow Dom @domsniezka on:
Instagram: instagram.com/domsniezka Twitter: twitter.com/domsniezka Facebook: facebook.com/domsniezka