24 days ago
#53 – Sean McGarrity - How to Succeed in Personal Training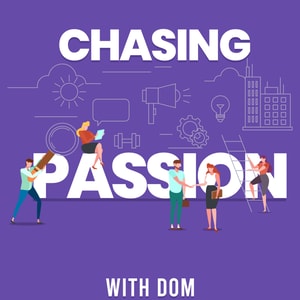 "Find whatever it is that is your hobby and make that your job"
Sean McGarrity, the director of Elite Fitness & Performance Academy has been instructing students at his academies in Blackrock since 2011. He has built Elite into the greatest provider of courses for the fitness industry with graduates being commended in gyms all over the country.
Visit elitefpa.ie to learn more.
Connect with Sean (@seanmcgarrity) on Instagram, LinkedIn:
Thank you for checking out the Podcast, enjoy!
Timestamps: 2.48 | Background story 15.45 | Combining sales and fitness to produce results 23.35 | Early influences 30.06 | 3 biggest lessons from sales 36.42 | Why sales is important in personal training 43.28 | How to start on your own personal training journey 58.24 | Advice to an aspiring personal trainer
1.05.00 | Characteristics of a personal trainer 1.08.00 | Typical day as a personal trainer 1.17.37 | Bad advice within the industry 1.22.53 | Becoming world-class in 6 weeks 1.28.47 | How to build a structure 1.34.51 | Important questions to ask yourself 1.41.42 | Rapid fire questions
---
If your enjoying the podcast, would you consider leaving a short review on Apple Podcasts / iTunes. This will really help the podcast grow and convince hard to get guests.
For show notes past episodes, please visit chasingpassionpodcast.com
Follow Dom @domsniezka on:
Instagram: instagram.com/domsniezka Twitter: twitter.com/domsniezka Facebook: facebook.com/domsniezka