a month ago
#52 – Devan Hughes - Turning Failure into Success, Future of Grocery Shopping and Key Business Skills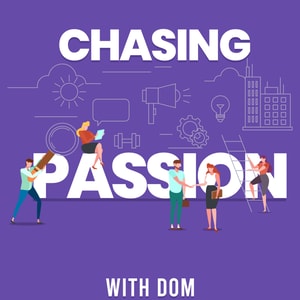 "It's a willingness to go after what you want regardless of any obstacle or preconception that you may have"
Devan Hughes is the founder & CEO of Buymie, an Irish based grocery delivery service that allows users to have their groceries delivered to their door in as little as one hour.
Connect with Devan (@devanhughes) on Twitter, Instagram and LinkedIn:
Thank you for checking out the Podcast, enjoy!
TimeStamps: 3.27 | Introduction 7.30 | Employee vs Employer 12.45 | Getting experience to do something 17.16 | Importance of Sales & Finance 21.57 | Future of Buymie 27.05 | Typical day as a CEO 31.37 | Early day's of Buymie 34.45 | Become customer-obsessed 39.45 | Challenges of Entrepreneurship 44.05 | Memorable moments 46.12 | Future of online groceries 50.00 | Rapid Fire Questions
---
If your enjoying the podcast, would you consider leaving a short review on Apple Podcasts / iTunes. This will really help the podcast grow and convince hard to get guests.
For show notes past episodes, please visit chasingpassionpodcast.com
Follow Dom @domsniezka on:
Instagram: instagram.com/domsniezka Twitter: twitter.com/domsniezka Facebook: facebook.com/domsniezka