17 days ago
#54 – Danny Lennon - Nutrition, Finding Meaning, Relationships and Health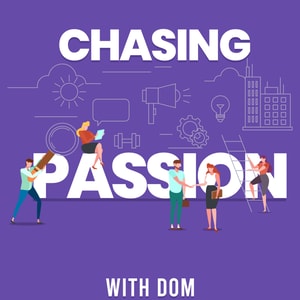 "Spending as much time as it is practical on something that you derive meaning from"
Danny is the founder of Sigma Nutrition and head of content creation for the company. Known for hosting the top-ranked podcast Sigma Nutrition Radio, Danny is also a respected educator in the field. He has spoken at conferences and events all over Europe, United States & Australia.
Connect with Danny @dannylennon_sigma on Instagram. Visit sigmanutrition.com for more information.
Thank you for checking out the Podcast, enjoy!
Timestamps: 3.00 | Background and personal journey 5.12 | Early childhood 8.14 | Performance coaching 10.23 | Launching Sigma nutrition 14.34 | Advice to a younger self 18.21 | Being patient 20.00 | Combining multiple skills 23.40 | Existential Risk and Civil War 26.50 | The ethics of nutrition 44.02 | Is a vegan diet healthy? 49.02 | Finding Meaning 57.55 | What should you do to be Healthy? 1.02.00 | The importance of human connection 1.04.00 | Circadian Rhythms 1.10.07 | Intermittent fasting 1.13.20 | How to structure your nutrition 1.17.10 | Studying nutrition in college 1.20.07 | Filtering out nutritional information 1.26.45 | Rapid Fire Questions
---
If your enjoying the podcast, would you consider leaving a short review on Apple Podcasts / iTunes. This will really help the podcast grow and convince hard to get guests.
For show notes past episodes, please visit chasingpassionpodcast.com
Follow Dom @domsniezka on:
Instagram: instagram.com/domsniezka Twitter: twitter.com/domsniezka Facebook: facebook.com/domsniezka