3 months ago
#44 – Day Christensen - How Yoga Can Change Your Life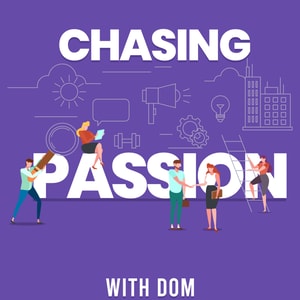 Day Christensen is the founder of the Day1Yoga Method and a level II authorized ashtanga teacher. After suffering through persistent back pain, she went on a journey to learn everything she could about the issue. As a result, she recognized that the system of learning yoga asanas can be improved: groups of asanas should be given according to each student's current and developing postural needs. "The how" being the Mysore Method of one on one instruction where each person in the room is able to work according to their own needs, ability, and pace, was and is the most effective way to learn and grow.
Find out more on day1yoga.com or search @day1yoga on Instagram, Facebook or any other social media platform.
---
If your enjoying the podcast, would you consider leaving a short review on Apple Podcasts / iTunes. This will really help the podcast grow and convince hard to get guests.
For show notes past episodes, please visit chasingpassionpodcast.com
Follow Dom @domsniezka on:
Instagram: instagram.com/domsniezka Twitter: twitter.com/domsniezka Facebook: facebook.com/domsniezka