a month ago
#51 – Jason Clark - Create a todo list for your life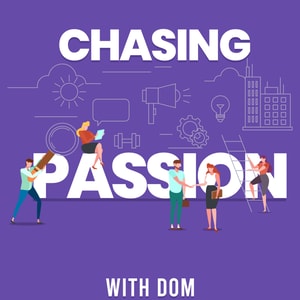 "Organizing your life in a way that allows you the true freedom to chase the passions that you find the most important"
Jason is a commercial pilot, Entrepreneur, Investor and a TikTok Star. He is the owner of the leading flight school in the US 'FLTACADEMY'. Follow his adventures @jasontodolist on TikTok, Instagram & YouTube.
---
If you enjoy listening to the podcast, I would really appreciate if you would consider leaving a short review on Apple Podcasts / iTunes. This will help the podcast grow and convince hard to get guests.
For show notes & past episodes, please visit chasingpassion.ie
Follow Dom @domsniezka on:
Instagram: instagram.com/domsniezka Twitter: twitter.com/domsniezka Facebook: facebook.com/domsniezka