2 months ago
#46 – Dan De Luis - Wim Hof Method, Overcoming Adversity , Stress and Biohacking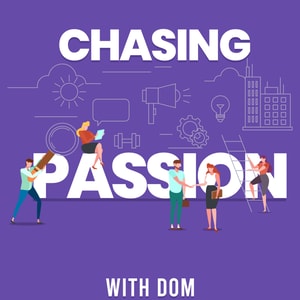 Dan is a certified Wim Hof Method Instructor & the owner of 'Subramanya Yoga Centre'. After suffering from chronic back pain, Depression and Anxiety, Dan left his job at a Fortune 500 company and worked in a Yoga Ashram until he healed his back pain, depression and anxiety. He then opened up his own Yoga and Meditation centre. After experiencing some personal issues and the grief that he was experiencing due to his dad passing away he discovered the Wim Hof Method. Dan went on to train with Wim Hof and has been travelling the world teaching the Wim Hof Method, Stress reduction & Biohacking
Visit his Facebook page Subramanya Yoga Centre where you will find some free virtual classes in Breath Work, Meditation & Yoga.
Reach out to Dan on Instagram @dan_deluis
---
If your enjoying the podcast, would you consider leaving a short review on Apple Podcasts / iTunes. This will really help the podcast grow and convince hard to get guests.
For show notes past episodes, please visit chasingpassionpodcast.com
Follow Dom @domsniezka on:
Instagram: instagram.com/domsniezka Twitter: twitter.com/domsniezka Facebook: facebook.com/domsniezka